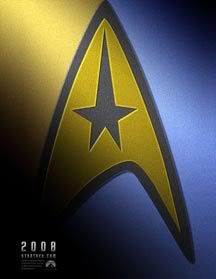 Yes, you read the title correctly... I actually meant "Trek" and not "Wars". I can respect the Trek.

I don't follow the series at all, but I have been feeling a mild interest (mostly on my left side, and it acts up during rainy weather) in the forthcoming Star Trek movie Star Trek XI, that's a whopping number eleven for the un-roman numeral savvy, as well as the most recent series Star Trek: Enterprise for all it's realism, updated FX, and brand new jumpsuits.

I've recently become aware of several sites, of which I am sure there are gallons more, that are all about Trek. I've been trying to catch the bits and pieces that get churned up in the rumor mill about the next movie, particularly as to what actors may be cast, and which series it may coincide with. At one point I thought I heard Matt Damon was being considered for a young Captain Kirk, but I think the dust settled on that rumor.

Of course there's the official site: startrek.com
I would think this would be the first stop for any breaking news on Trek XI. There is certainly all the info I need on every series and movie there, and they do have some great articles with the writers and director J.J. Abrams. But I wanted more... even though I knew I shouldn't, especially since I'm actually a Star Wars fan.

So I gandered around the web a bit, and found another great Trek source for both movie news and the fandom in trekweb.com.

TrekWeb reports that our very own ILM (I say that as a Star Wars geek of course) is considering doing FX for Trek XI. Talk about torn allegiances! There hasn't been any confirmations yet, but I would have to wonder - who the heck else would they have do it? Check back there for lots o' Trekadelic updates, like more talk from the Trek XI writers.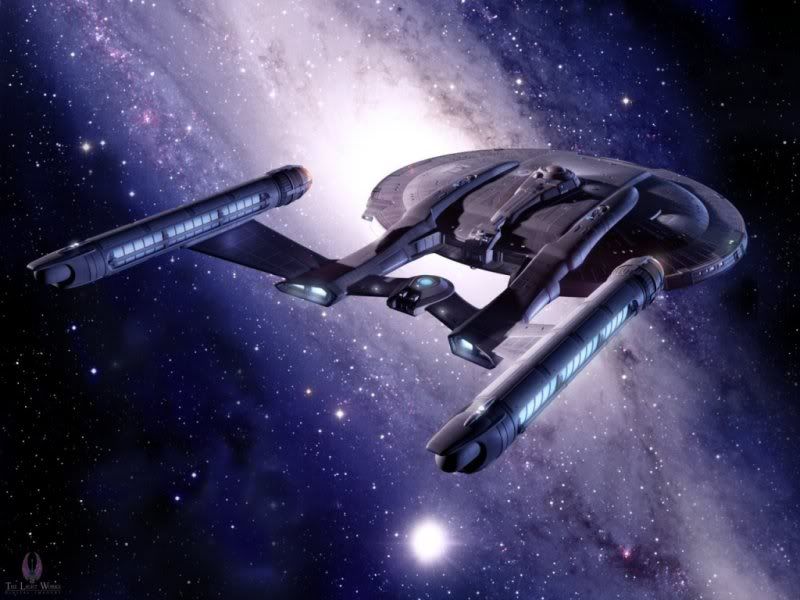 And speaking of FX, I also have an interest in the work that has been done in remastering the older Trek series and films. I think this has been a point of contention for some of the Trekkies, just as the Star Wars special editions have ups and downs for most fans. I really have no idea what I'm talking about but I thought this would somehow segue into an introduction to a sweet little domain called The Trek Movie Report, which as you can probably imagine keeps frequent updates for Trek XI. What may not be so obvious is that its a little hub of info about remastering the original series.

That's about all the Star Trek I can handle for one entry. There's a whole world out there of people who watch this show and the movies. They dress up and go to conventions and stuff. I know! I thought it was kind of crazy too! They may just have more websites out there than Star Wars does as well, so in my short and not-so-inspired look into the matter at hand, I basically found that the script for Trek XI is basically complete, they may be filming in Iceland, William Shatner may get a cameo, and I may actually have to watch Enterprise from the beginning of the season.

Trekkies... and I thought they smelled bad on the outside!

Sorry. That last line wasn't meant to offend. I'm a Star Wars fan (did I mention that already?). I couldn't help it :)