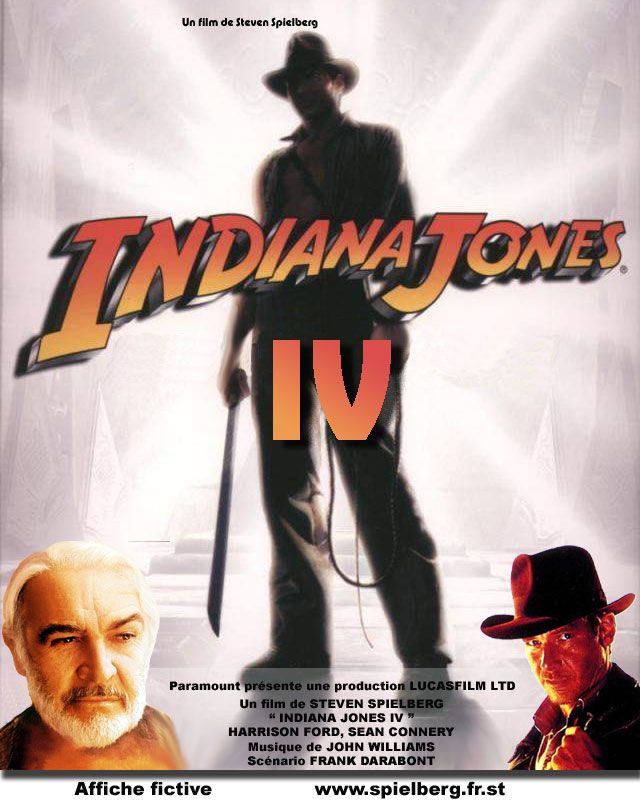 Starwars.com and Indianajones.com, announced today that Steven Spielberg has begun principal photography on the next installment of Indiana Jones (Indy IV.. no catchy titling as of yet). Today, June 18, 2007, marks the date that I officially feel old as I reflect on the Indiana Jones of my childhood and how long ago that seems, but Harrison Ford will always be older and he just keeps ticking! Still, it's probably better that they got this project going finally. They already missed the window for any chance of pulling Sean Connery out of retirement, and as much as I am eternally in love with Harry, he just ain't getting any younger.

Oh, and today is the day they started actually shooting. Well, on the east coast, it's actually tomorrow now. (The poster shown at right is not an official poster. It's fan-made)

All I know is that I'm pretty MAJORLY bummed out I missed on this opportunity.



To think I could have easily traveled to make it to this, *and* be involved in the production somehow, *and* get the chance to dress up from the 50s era (love early to mid 20th century eras) - see related articles linked to in article...

I read about it all after the fact. Just thinking about it makes me weepy and sick.

Be sure to check out the article linked to Indianajones.com and check out the video interview with the new Indy junior-junior, Shia LeBeouf.