A few weeks ago I posted over at my starwars.com blog about the forthcoming new Star Wars title Vector, and that it was going to be developed by JJ Miller (of KOTOR) and John Ostrander.

Check out JJM's own blog for upcoming news on Vector, as well as over at Dark Horse.

Speaking of JJM, and Dark Horse, and Indy (okay we weren't speaking about Indy before)... Miller will also be developing the comic series for Indy IV. Very exciting. It's only in the agreement stage right now, so there isn't any info or details beyond that. Of course, it will be a Dark Horse publication.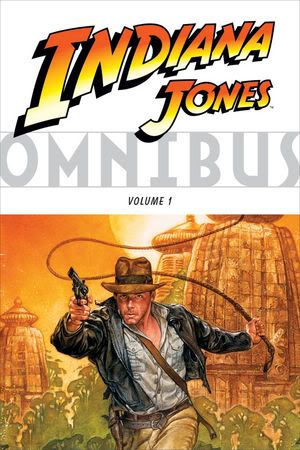 And now really speaking of Indy... Dark Horse will be reprinting to omnibus all the rare out of print Indy comics from the days of yore! Volume 1 comes out next February, and since it's an omnibus edition.... hopefully we can expect the cover art to be included! *crosses fingers*

Great job JJM and Dark Horse!